Eco Council
The job of our Eco Warriors is to ensure that Laurance Haines is an eco-friendly place. We monitor:
Waste
Energy
Recycling
Litter
Best use of school grounds
Walk to School weeks
Healthy Living and vegetable planting
The Government wants every school to be a sustainable school by 2020. We were successful in achieving the Eco Schools Silver Award in 2011. To achieve this award we had to show evidence of our Eco work. We then achieved the prestigious Green Flag Eco Award in June 2018, which symbolises excellence in the field of environmental activity.
We have an established Eco Code using the acronym WORLD.
Walk to school
Only use what you need
Recycle and Re-use
Lights out when not in use
Don't drop litter
We encourage everyone to recycle and compost. Initiatives such as Switch Off Fortnight make us focus on being energy efficient and encourage everyone mto make an effort to turn off lights, projectors and interactive whiteboards.
Waste Week is a great opportunity for the whole school to focus on various environmental issues, such as alternative energy, the effects of littering, the importance of healthy and sustainable food, deforestation, water waste, pollution, recycling and re-using waste.
We liaise with the local community, too, and visit places such as Croxley Business Park to help with their honey harvest, Apsley Paper Mill to see how paper is made, and the New Hope Trust Market garden to learn about growing and producing locally sourced foods.
We run a writing instruments recycling scheme, thanks to the suggestion from one of our parents. Every class has a pen recycling box, and we arrange free collection through Terracycle UK, who work in partnership with BIC. Each shipment over 15kg qualifies us for points which convert to money which we can donate to a charity. We have opted to support WWF UK. We collaborate with local schools and are a local collection point for this scheme.
We also recycle crisp packets through Terracycle. Bring your empty crisp packets in and deposit them in our recycle box in Reception.
If you have any ideas for making LHS even more eco friendly, then come and talk to us. We'd love to hear your ideas.
In the meantime, here are some ideas for you:
Get the children involved in sorting and recycling rubbish at home
Use a garden composter - let the children add the waste and see the resulting compost.
Save energy by switching off electrical items that are not being used. Don´t leave TV´s on standby.
Encourage everyone to save water e.g. don´t let the water run whilst cleaning your teeth.
Walk to and from school whenever possible.
Arrange to car share with another family if you cannot walk.
As well as helping your children make a positive contribution to their world, you will also be supporting them with their learning. By doing these things they will be learning aspects of Geography, Science, Maths, PE, PSHE and citizenship!
Follow us on Twitter here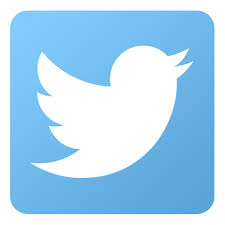 @ecolhs1
undefined