PTA - Parent Teacher Association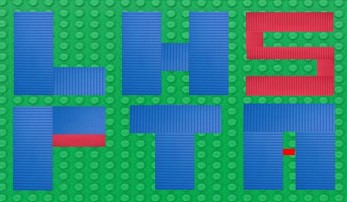 A very warm welcome to the Laurance Haines School Parent Teacher Association (PTA)
What is the PTA?
The LHS PTA is a school-based organisation of all parents and staff and is best known for raising money through events, for the Friends of Laurance Haines School Charity Number 1129337.
The events we hold include discos, Winter and Summer Fairs and Mother's Day presents, all of which the children thoroughly enjoy being a part of, and the money raised is then used by the School to buy those little extras, or provide further experiences, that can help further enrich your child's time at school, such as the Lego wall, football tables for the playground, birthday books for Nursery to Year 2 children, the playground water fountain or a trip to the Christmas Pantomime.
The events also often provide an opportunity for parents, staff and pupils to get together which results in us all getting to know each other that little bit better.
Please see our Newsletter below for an idea of the PTA fundraising during the last school year.
How is the PTA organised?
At the start of the new school year (September, or as soon as possible) the PTA holds its Annual General Meeting (AGM). At this meeting, a Committee is elected to run the PTA. The LHS PTA consists of a Chair, Vice-Chair, a Treasurer, a Secretary and ordinary committee members. Please click this link to see what the roles entail:
Description of Committee roles
The current core Committee are:
Chair - Steph Lennox
Vice-Chair - Emma Morrissey
Secretary - Becky Davis
Treasurer - Nidhi Jajodia
As well as the core Committee, Ordinary Committee Members are any parent who would like to get involved in planning and running events without having a formal Committee role. Please see below how to get in touch with the core Committee if you would like to take an active role.
How you can help?
If you are unable to attend the PTA meetings or have any thoughts and comments on the fundraising events at any time, please complete this questionnaire - your input is invaluable and we look forward to receiving your feedback. Alternatively, you may contact the PTA via email folhs@lhaines.herts.sch.uk or via the PTA's
Facebook page to see how you can help.
You can also follow the LHS PTA on
Twitter here
@lhspta
Upcoming Events

Disco - Years 3&4 - Friday 24 January 5:30pm-7pm
Disco - Years 5&6 - Friday 6 March 5:30pm-7pm
Disco - Years 1&2 - Friday 27 March 5:30pm-7pm