Celebrations and Awards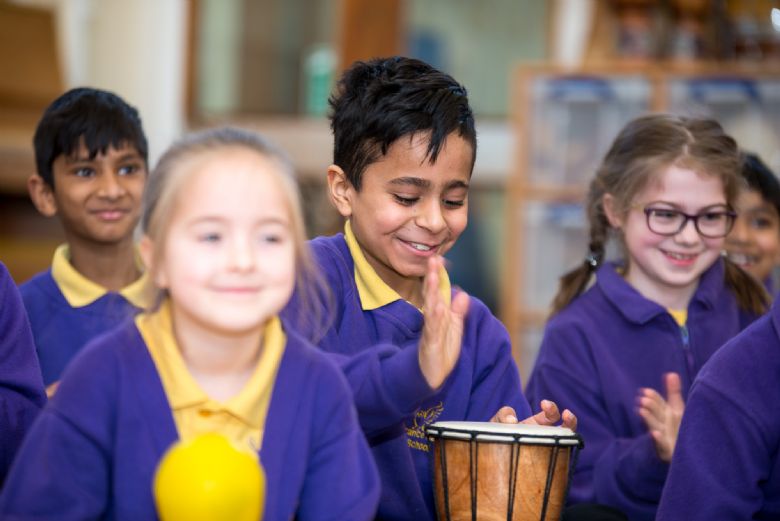 Children learn best in an atmosphere that is calm and positive. Praise and encouragement are widely used in managing children's behaviour in order to promote positive self-esteem. Children will learn that it is their behaviour that can be unacceptable not themselves as individuals.
Good behaviour is expected from all pupils at all times and will be acknowledged through:
Verbal personal and constructive recognition by adults and peers.
Personalised whole class reward system.
Small rewards such as stickers or House Points awarded for effort, helpfulness and achievement.
Informing parents/carers of their child's achievements through a Praise Postcard from a member of staff
Recording their names on the Excellence Board.
Showing Assemblies.
Certificates presented in Celebration Assemblies.
Presentation Star Awards
A Badge of Honour (and Buoyancy Balloon) at Celebration Assemblies
Laurance Haines Larry to take home for the weekend
The Lassman, Slade, or Ashton termly awards for an outstanding student in each Key Stage.
Maureen Leo Kitchen Team termly award for great dinner hall etiquette and citizenship
Ridyard Eco termly award for environmental awareness and excellence
Behaviour for learning is encouraged through the use of our Buoyancy Balloons and Badges of Honour which promote resilience, collaboration, effort and teamwork. As an extension of this and to promote children's well-being, Badges of Honour can be awarded as follows:
Green badge – for taking notice
Yellow badge – for positive attitudes and effort in learning
Blue badge – for being active
Red badge – for making connections with others
Purple badge – for giving
At the end of each term, children are nominated by staff for special awards to celebrate their achievements throughout the term.
Ashton Award - presented to a Nursery or Reception child.
Lassman - awarded to a KS2 child
Slade - can be awarded to a KS2 or KS1 child.
RWI award - a reading award for a child currently in the RWI programme
Platt Reading Award - a reading award for a child not in the RWI programme
Maureen Leo Kitchen Team Award - children nominated by the kitchen team
Ridyard Eco Award - an award for environmental awareness and excellence
At the end of each academic year, one staff member will be nominated by the leadership team for the Roger Gibbs Award for excellent staff contributions throughout the year.