Local Drama, Sports and Activity Clubs*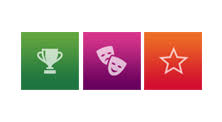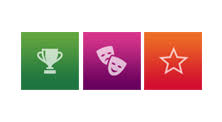 There are lots of local clubs to consider in Watford, and many offer a free trial.
Name

Activity

Contact

Address

Click on the link to see a map

Website

Everyone Active

Watford Central

Swimming, Trampolining, Climbing Wall, Table Tennis, Martial Arts

01923296750

Peace Prospect, Watford WD17 3HA

The Dan Tien
Drama and Music

01923236815

Watford Gymnastics Club @ YMCA
Gymnastics

01923605019

YMCA Charter Place, WD17 2RT

Dolphina Gymnastics Club

Gymnastics

01923800158

Moonglow Dance Studios

Dance

07985647065

Watford Cycle Hub

Bike Riding

01923223994

Rainbows, Brownies and Guides

Girl Guiding

contact to register

Beavers, Cubs & Scouts

Scouting

Excel Sports

Football, Cricket and Holiday Clubs

02089508526

Email

WingTjun Martial Arts

Martial Arts

Wednesdays

07809839527

Central Primary School, Watford WD17 2LX
There are also lots of FREE activities put on by Watford Council.
See the Wat'sOn Watford programme of free events for 5-15 year olds here
Also see the Watford Big Events web page for lots of free activities.
*The documents posted on this page contain external links or pointers to information created and maintained by other public and private organizations. These links and pointers are provided for the user's convenience. Laurance Haines School does not control or guarantee the accuracy, relevance, timeliness or completeness of this outside information. The inclusion of links or pointers to particular items is not intended to reflect their importance, nor is it intended as an endorsement by Laurance Haines School of any views expressed or products or services offered on these outside sites or the organisations sponsoring the sites. Laurance Haines School does not endorse individual vendors, products or services. Therefore, any reference herein to any vendor, product or services by trade name, trademark, or manufacturer or otherwise does not constitute or imply the endorsement, recommendation or approval of Laurance Haines School.