SIMS Parent Lite App
The SIMS Parent app can now be downloaded to enable parents/carers to update all their contact details and give parental consent for PG films, photos, trips, and so on.
Step #1
Activation emails were sent out to parents/carers directly from SIMS. The email will be from noreply@sims.co.uk, so check your SPAM or junk folder. Simply click on the link in that email from your tablet, PC or smartphone to activate your account. You can then login using your normal Facebook, Twitter, Google or Microsoft username and password.
If you require an additional login then please contact the school office.
Step #2
From your smartphone or tablet, download the app from the Google Play or Apple App store – search for SIMS Parent. From a PC or Windows phone, login online at www.sims-parent.co.uk.
The SIMS Parent Lite app is free and is to replace the Data Collection Sheet as a result of GDPR.
Download the SIMS Lite app for Android
Download the SIMS Lite app for iPhone
Step #3
To update Parent/Carer contact details, please scroll down to the 'Contact' section as your current contact details will appear here.
Please ignore the "telephone and emails" section, as this is for student contact details, which don't apply to primary school-aged children.
It is very important that we have the correct details for your child. If you are unable to access these systems and need to update your data please come to the School Office for assistance.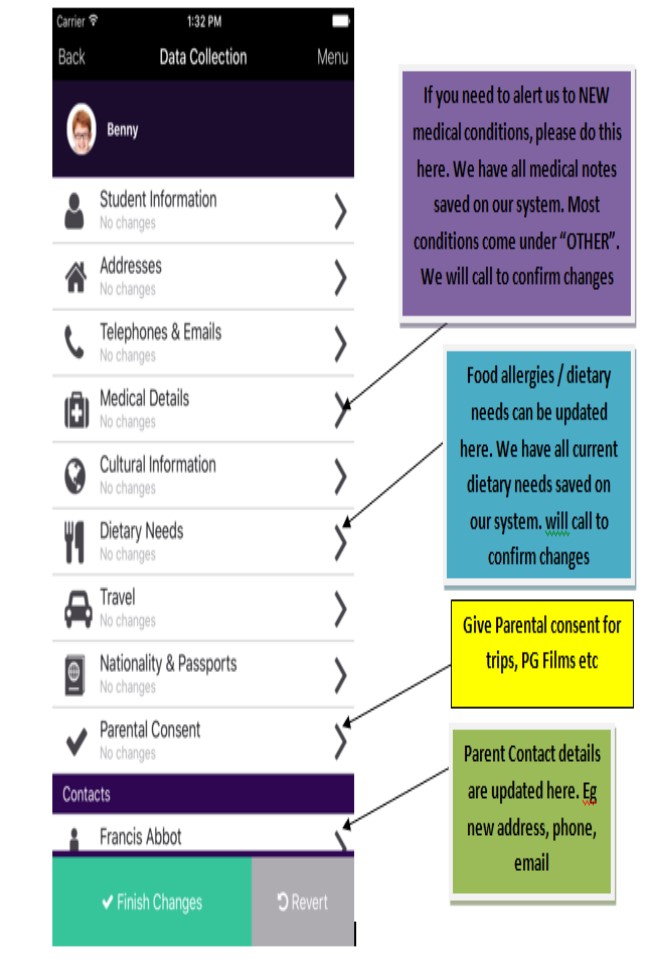 Please ensure that you look at the Parental Consent section:
When you have checked all sections, please click on the Confirm button, even if you have not made any changes.